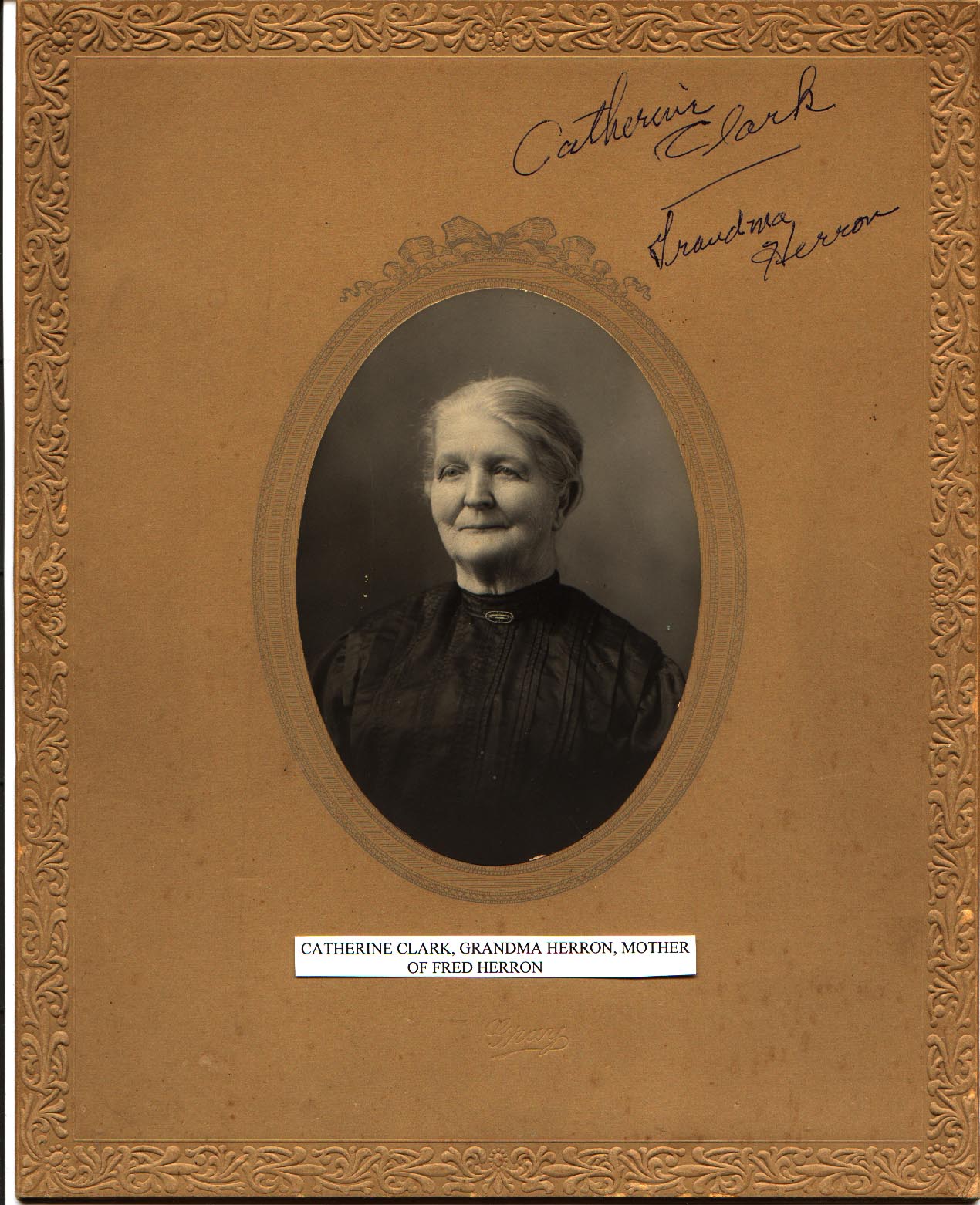 Catherine Link Herron, probably between 1905 and 1910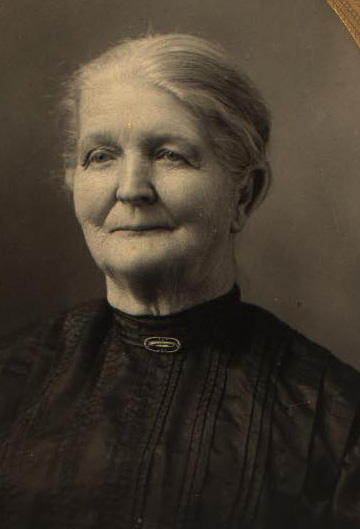 A close-up view of the photo on the left. She is obviously older than when the funeral portrait was taken in 1900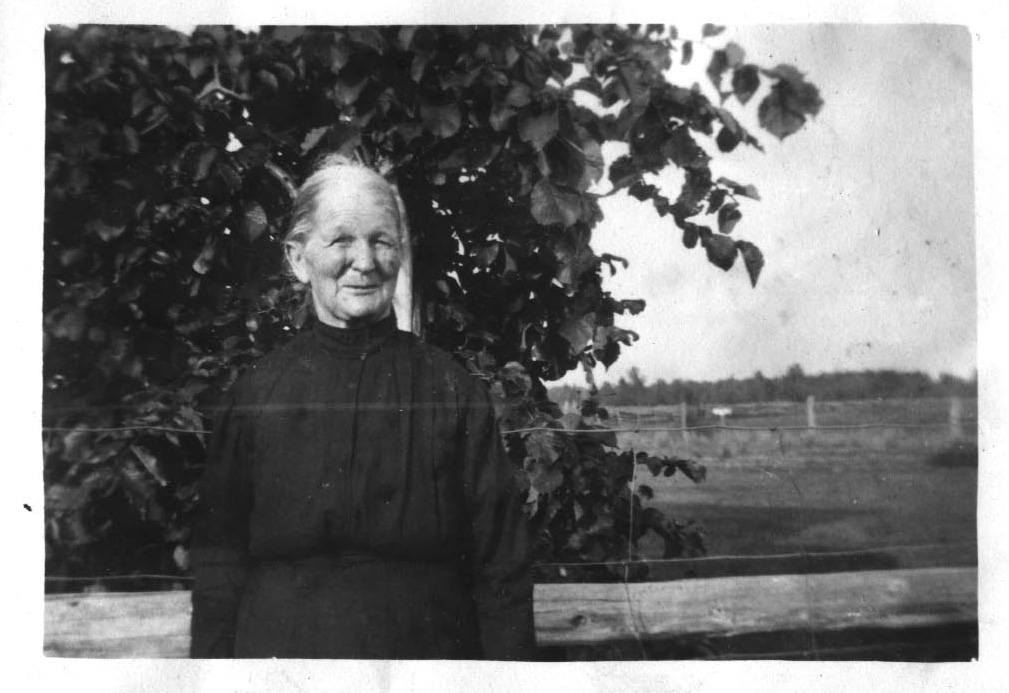 A photo taken even later than the portrait above. From the look of her left eye she may have had a mild stroke.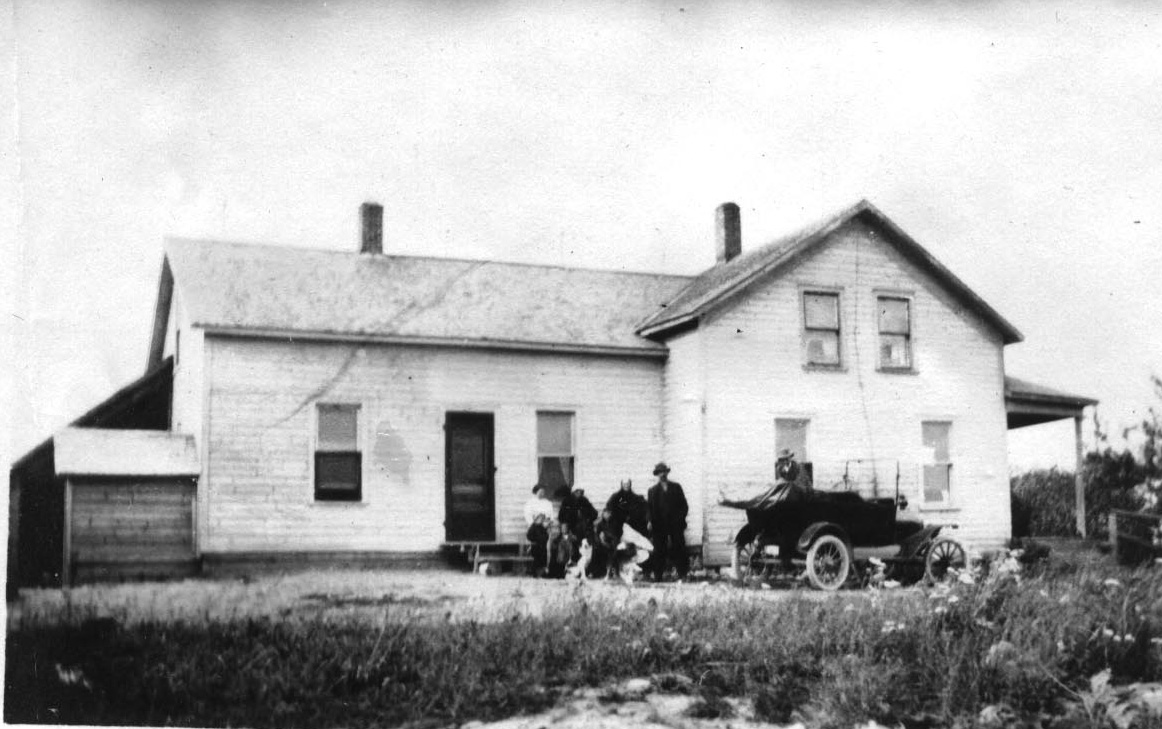 A view of Catherine Link Herron's home. After examining a blown up copy of the photo I believe she is standing next to the gent wearing the hat.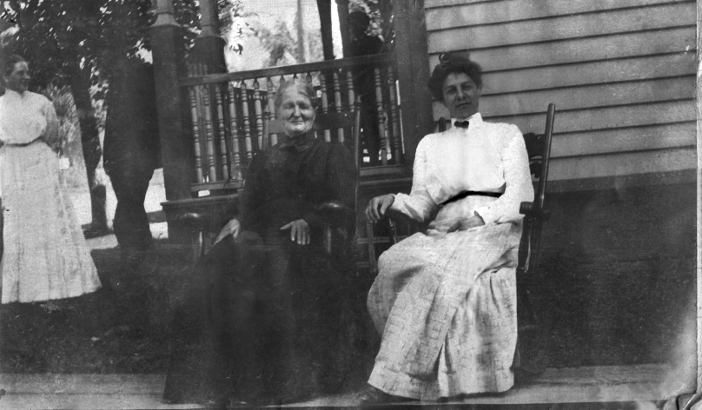 Catherine Link Herron at what appears to be a lazy Sunday afternoon. Notice that her left eye shows the same drooping as in the photo above, which I think may be attributable to a stroke. I think that seems to put the date of this photo between 1915 and 1919. Myra and I agree the woman next to Kate is most probably Annie Herron King.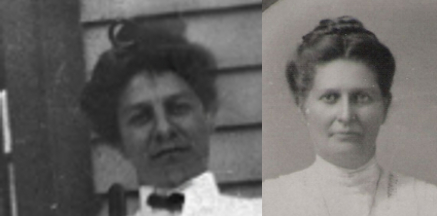 I'll have to fif.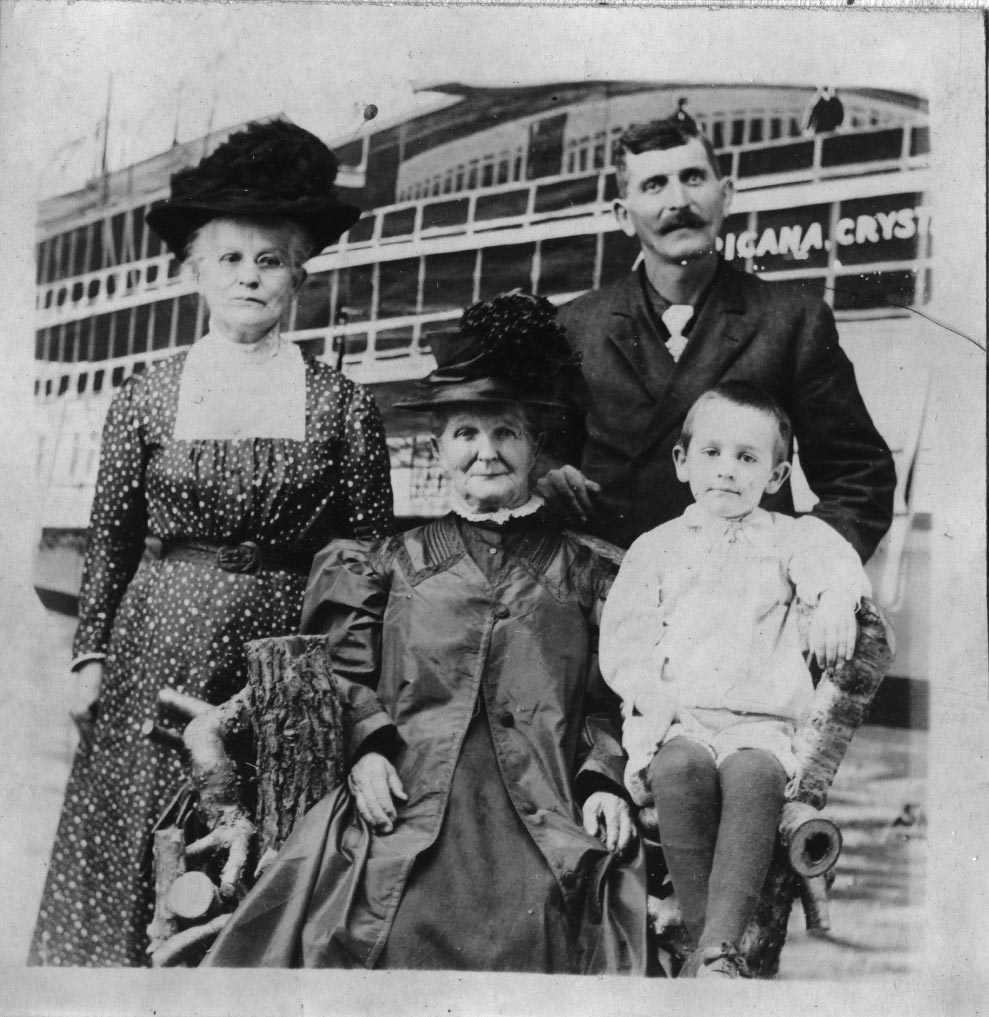 A photo of Catherine Link Herron with a woman who I believe is her sister Mary Link Limberg and Fred Herron. Myra Herron identified the man as Fred, her grandfather, but said she had no idea who the young fellow is. It was taken probably at the Crystal Beach amusement park on the Canadian shore of Lake Erie, a short distance from Buffalo. The sign seems to identify the ship in the background as the Americana. It closely resembles the Canadiana to the right. It is obviously several years after the funeral portrait but she does not seem to exhibit any evidence of a problem with her left eye as in the photos immediately above.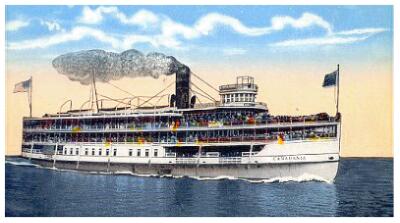 According to one web site this Canadiana ran the Buffalo - Crystal Beach route. It closely resembles the Americana on the backdrop above.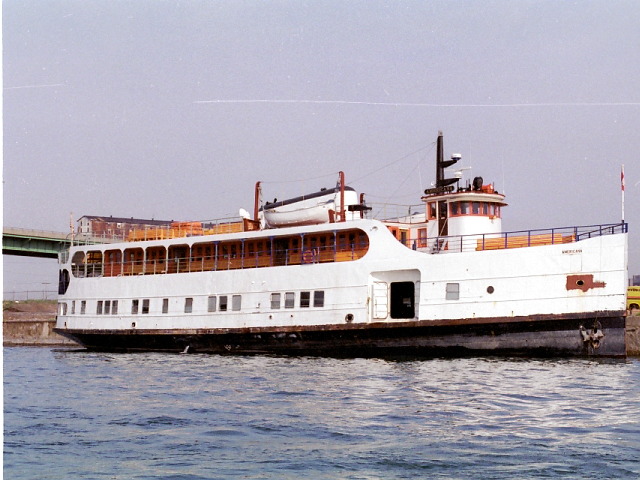 As an adendum, this photo definitely says "Americana" on the bow, and it is identified as "the former Block Island Ferry that was brought to Buffalo in the late 1980's, and was put on the old Canadiana/Americana run from downtown Buffalo to Crystal Beach. It lasted until Crystal Beach closed at the end of Labor Day weekend, 1989." See this site by Karl Josker.
This is a scan from a photo Myra Herron had in one of her albums. It appears to be Ida (Shenk) and Nellie (Arris) Herron, Catherine Link Herron, Estelle (Cochrane) and Elmer Herron. It is the same photo as the one on the right, which was scanned from Carole Finley's collection . It has some scratches and scuffs but it shows better detail than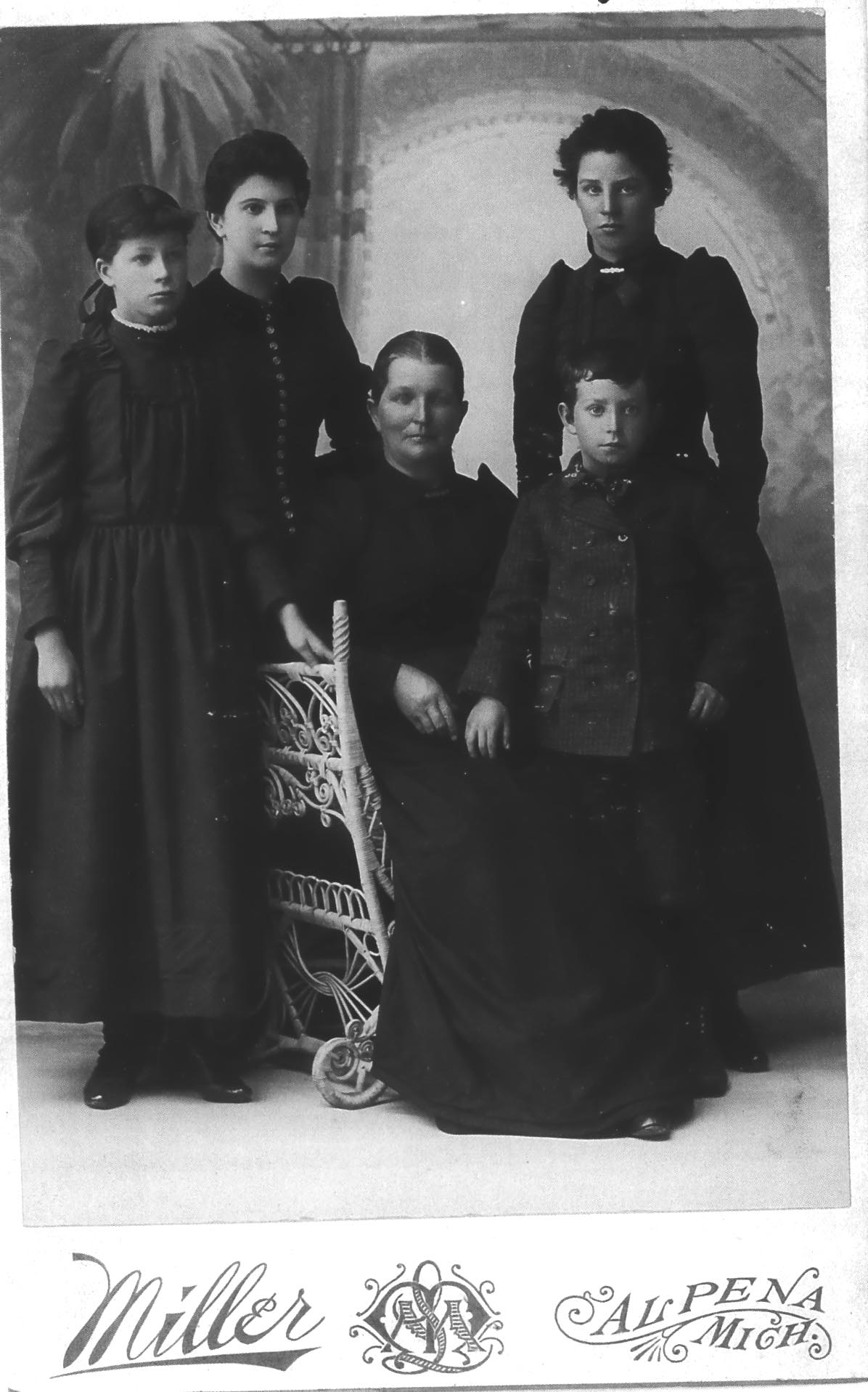 the one on the right. The one from Carole Finley's collection identifies the the people as I would have guessed from ages. It also seems to indicate that it was taken in 1895.